Welcome !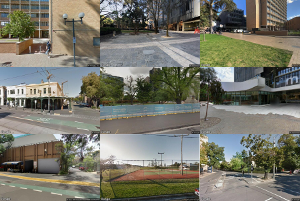 Unforgettable me is your own personal life recording service. Now that you are here let's get you started recording some life data with our Android App.
Install the Unforgettable Android App
Our Android App can record things like your location (GPS), movement of the phone (accelerometry), and snippets of obfuscated audio. With this data, the Unforgettable Me system can label parts of your day (were you at a cafe, in car, and so on).
You can then access and perform searches on your life data in the "My Data" section of this website.
To get started download our Android app from Google Play, then:
Once you have downloaded our Android App you will need to login to it with the same username and password you that used on this website.
Next, make sure your the Unforgettable app has the correct permissions on your phone, go to Settings > Apps > Unforgettable > Permission should look like this:


Settings

Apps

Unforgettable

Permissions

Then, choose your preferred data collection settings in the Unforgettable Android App. Go to "SETUP" on the Unforgettable app and we suggest you use the following settings:

Recommended Unforgettable App Settings

Finally, to upload data from your phone to the Unforgettable system your phone needs to be connected to WiFi and on charge with a battery level over 90%. So, really it's as easy as plugging your phone in to charge overnight whilst you sleep, and when you wake up your life data will be ready to access in the My Data section of the Unforgettable Me website:

iPhone user?

We've got an iPhone app on the way! When it's complete, an email notification will announce that it is available.